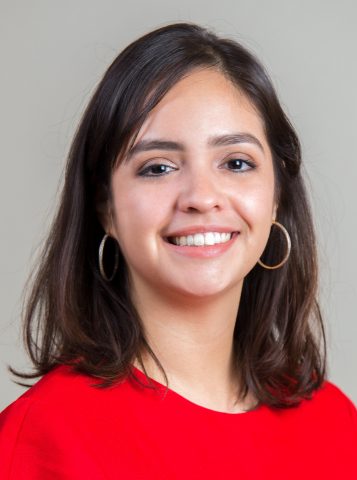 Cassandra Muñoz is the Outreach Director for Educate Nevada Now, managing grassroots outreach efforts. Cassandra joins ENN from the district office of Congresswoman Dina Titus where she led healthcare, cannabis, and senior issues and outreach as a District Representative. Prior to her time as a Congressional staffer, Cassandra developed and implemented outreach campaigns as a researcher and customer specialist at the Culinary Workers Union Local 226.
Cassandra has experience in many sectors, including social impact marketing and research. A native of Las Vegas, she has also worked with children on the Autism spectrum implementing ABA therapy, as well as reading and comprehension programs. This work has made her passionate about equitable education funding that tends to the needs of each and every child.
Cassandra is a graduate of Columbia University, where she earned a bachelor's degree in French and Francophone Studies with a concentration in Ethnicity and Race Studies.