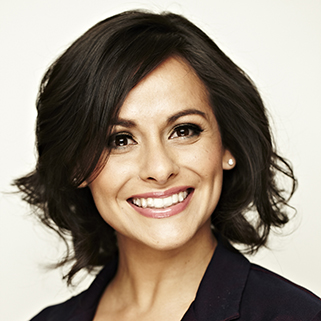 Michelle Alejandra Booth is the Communications Director for Educate Nevada Now, managing media and community relations along with messaging and strategy. Prior to joining ENN, she served as the interim Chief of Communications at the Clark County School District, the fifth largest school district in the nation.  A former journalist and current public relations professional, Booth has more than 15 years of professional experience in both fields.
Booth's history includes working as the spokesperson for the Nevada Department of Transportation where she was in charge of handling media relations, interviews, social media and writing press releases for all of Southern Nevada. Prior to that, Booth worked at the local Spanish newspaper, El Tiempo, as a reporter covering politics, entertainment, health and business. Booth started her career in journalism in 2003 working at the El Paso Times, other newspaper jobs include the Santa Fe New Mexican, Abilene Reporter-News, San Antonio Express-News and Greenspun Media Group.
A native Texan, Booth received her bachelor's degree in journalism from the University of Texas at El Paso and has her Master's in Business Administration from the University of Nevada, Las Vegas.