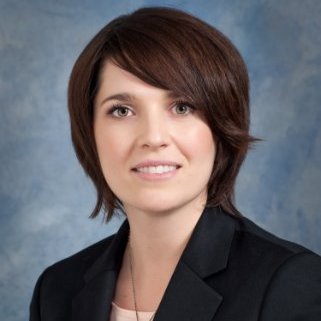 Amanda Morgan is a Nevada civil rights attorney with experience and passion in education law and policy. Her experience as an abuse and neglect advocate in local schools, an education advocate for foster children with special education, and as a student herself in the Clark County School District inspired her to dedicate her life and career to ensuring students received the resources and support necessary to be successful in school and life.
In 2014, Amanda's longtime commitment to civil rights, specifically education rights, led her to begin working as a legal consultant for Education Law Center, an education advocacy group dedicated to fairness and equity in education funding. She became part of a policy, outreach, and legal team dedicated to ensuring Nevada students are guaranteed educational opportunities to commensurate with the duties and obligations of the Nevada Constitution. Her role as a Nevada-based legal advocate evolved into her current position as Legal Director for Educate Nevada Now.
Previously, Amanda practiced civil rights law with the American Civil Liberties Union of Nevada, participating in impact litigation, education, and the policy development geared towards protecting the rights of typically marginalized populations. She engaged in high-profile cases and advocacy related to the prevention of school violence and discrimination, disability rights, voting rights, access to appropriate sex education, and improving police practices. She served on several boards and committees, with aims such as improving government transparency, developing effective bullying policies and practices, and ensuring that individuals with intellectual disabilities have access to appropriate educational and occupational opportunities in competitive and integrated environments.
Amanda clerked for the Legal Aid Center of Southern Nevada where she focused on special education law and she assisted students and families with obtaining appropriate services in an inclusive environment. She was a child abuse advocate for the International Child Assault Prevention Program, facilitating programs in public schools that helped empower students to seek help in the face of physical or sexual abuse.
Amanda is a graduate of the University of Nevada, Las Vegas, where she earned a Bachelor of Arts degree and earned her law degree from the William S. Boyd School of Law at the University of Nevada, Las Vegas.