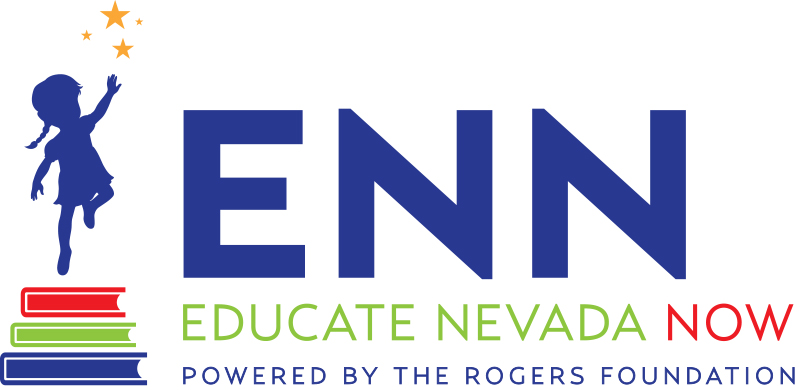 Press Release: Gov. Sisolak Recovery Framework Announcement Gives Hope for Students
Gov. Sisolak Recovery Framework Announcement Gives Hope for Students
Plan should include ARP funds to restore K-12 funding cuts and any pandemic–related shortfalls in roll out of new education funding formula.
Las Vegas, NV – Today Governor Sisolak announced the Every Nevadan Recovery Framework meant to serve as a guide for how Nevada's share of the federal American Rescue Plan (ARP) dollars should be spent. As advocates for Nevada's K-12 funding system, we look forward to hearing how the plan to "Address Budget Shortfalls" will apply to our schools. We urge state leadership to restore funding cuts to K-12 and provide the additional funding needed to move forward with the new student-centered funding formula as intended and passed during the 2019 legislative session.
"We appreciate that the Governor recognizes the urgency to address budget shortfalls and follow through on the productive policies and changes made during the last legislative session," said Amanda Morgan, Executive Director for Educate Nevada Now.
Though not without flaws, the new funding formula, known as the Pupil-Centered Funding Plan (PCFP), marked a critical step in ensuring equity for Nevada's students, and greater accountability and transparency for Nevada public schools. Per the law, the funding formula is to be implemented this upcoming fiscal year, but the current economic crisis has made it challenging to carry out the plan as intended without harming students. In order to move forward with the new formula, Nevada must restore all cuts from the 2020 special session, avoid any further cuts outlined in the Governor's proposed budget and honor the promise that no district will receive less funding than received in the 2019 – 2020 school year. Further, efforts to "phase-in" implementation of the formula to avoid accounting for local funding shortfalls should be abandoned entirely.
"Nevada's K-12 education funding is already abysmal, estimated at nearly two billion dollars short of what is needed. Carrying out the formula with even less funds than expected will put many students in a more devastating situation. Without providing the funding to make up for shortfalls from the pandemic we start the roll out of the new formula by taking two steps backwards."
While Nevada school districts will also receive an additional $1 billion in direct funding per the American Rescue Act (ARA), the Biden administration has made it clear that they expect those funds to be used for safe and successful full-time reopening and to address learning losses caused by the pandemic. The dollars are not meant to replace state funds or to be used for ongoing operational costs.
"Our students were terribly impacted by the pandemic and will need every tool available and every cent to address learning losses and academic challenges and social-emotional well-being. Meanwhile we hope for the sake of our students that state leadership will follow through on their hard work from the 80th legislative session by restoring past and projected cuts and make up for any shortfalls in the roll out of the new funding formula using ARP funds," Morgan said.
###
 About Educate Nevada Now
The Rogers Foundation, a Nevada leader in support of public education, joined with local, state and national partners to launch Educate Nevada Now (ENN) in 2015. The organization is committed to school finance reform and improved educational opportunities and outcomes for all Nevada public school children, especially English language learners, gifted and talented students, students with disabilities or other special needs, and low-income students.
More information about ENN can be found at www.educatenevadanow.com