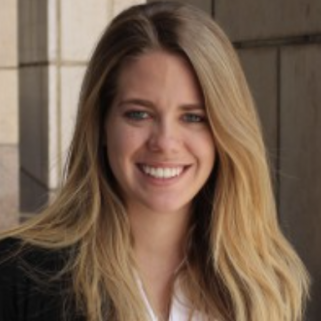 Michaela Tonking is an accountant and researcher with great deal of experience around on school
finance. Her experience as a consultant on school, juvenile justice advocate, and as a student herself in
the Washoe County School District created her dedication to advocating for schools to have adequate
resources and an equitable funding formula.
In 2015, Michaela joined APA Consulting as an associate working on both the evaluation and school
finance sides of the company. She worked on school funding formulas in five states, where she analyzed
data, met with key stakeholders, and developed findings. Her work on school funding formulas lead her to
her current position as Advocacy and Data Director at Educate Nevada Now.
Prior to APA, Michaela worked in Rhode Island for the Governor's commission on school funding. She
ran correlations between various student, school, and district characteristics. She also created
recommendations on how to create weights from categorical expenditures, as well as ways to fund
adequate resources to ensure all students success. Prior to beginning her work in the school finance
space, Michaela worked as an auditor for Deloitte and Touché.
Michaela is a graduate of University of Colorado, Boulder, where she earned a Bachelor of Science
degree and a Master of Science degree in Business Administration with an emphasis in Accounting. Additionally,
Michaela holds a Master of Arts in Urban Education Policy from Brown University.